At Guardian Rottweilers we offer rottweiler puppies that will be easy to train working quality dogs for home protection, and sociable companions. We are a small hobby breeder, sharing our 4 acre home/farm in Miami-Dade with 3 personal dogs. Our dogs don't live in kennels, they are integrated with our family life and fully experience what the world has to offer. We collaborate with partners, families who own our dogs and are interested in advancing and promoting the rottweiler breed, to be able to offer two litters a year. We are a German standard rottweiler breeder, our dogs are selected and bred to conform to the original German breed description in physical appearance and temperament. Puppy tails are docked. Price of our puppies is $2000, AKC registration is included. When available, you can meet our puppies at our Fort Lauderdale training facility, a convenient driving distance from Miami and West Palm Beach. Delivery is available throughout South Florida.
Puppies
We do not have puppies at this time. Below is information about a future litter.
Sire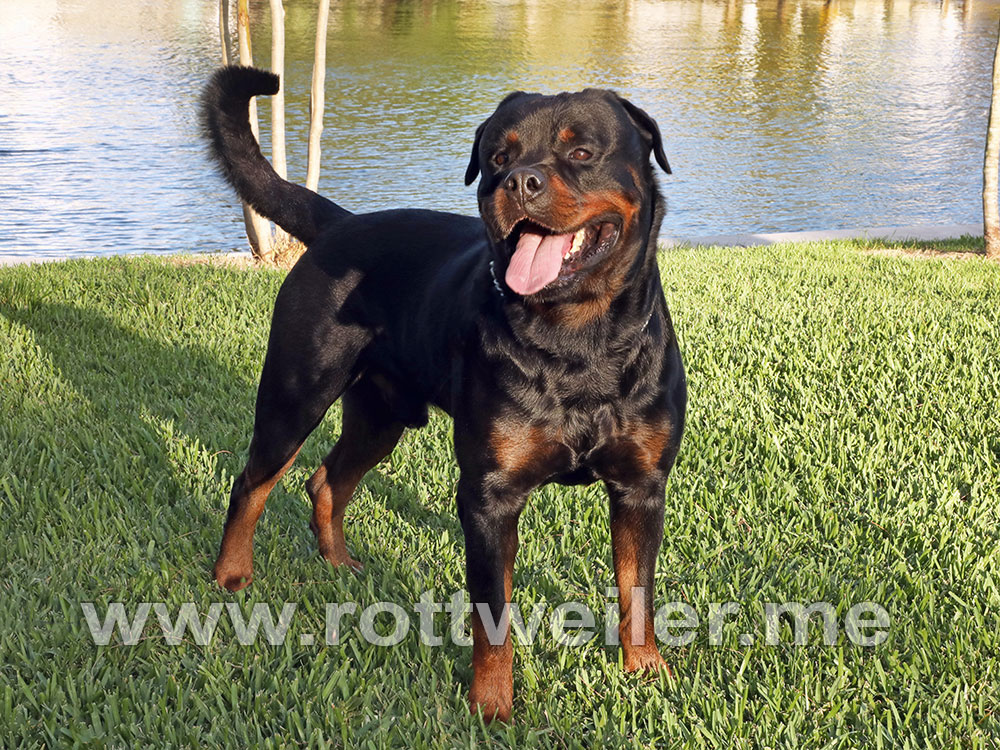 Guardian Rottweilers Bolo is a handsome rottweiler male with an athletic build, and beautiful deep mahogany markings. He is a large dog standing 25″ tall at the withers and a lean weight of 110lb. Bolo is a well behaved social dog friendly with people. He has strong play drive and high trainability..
Dam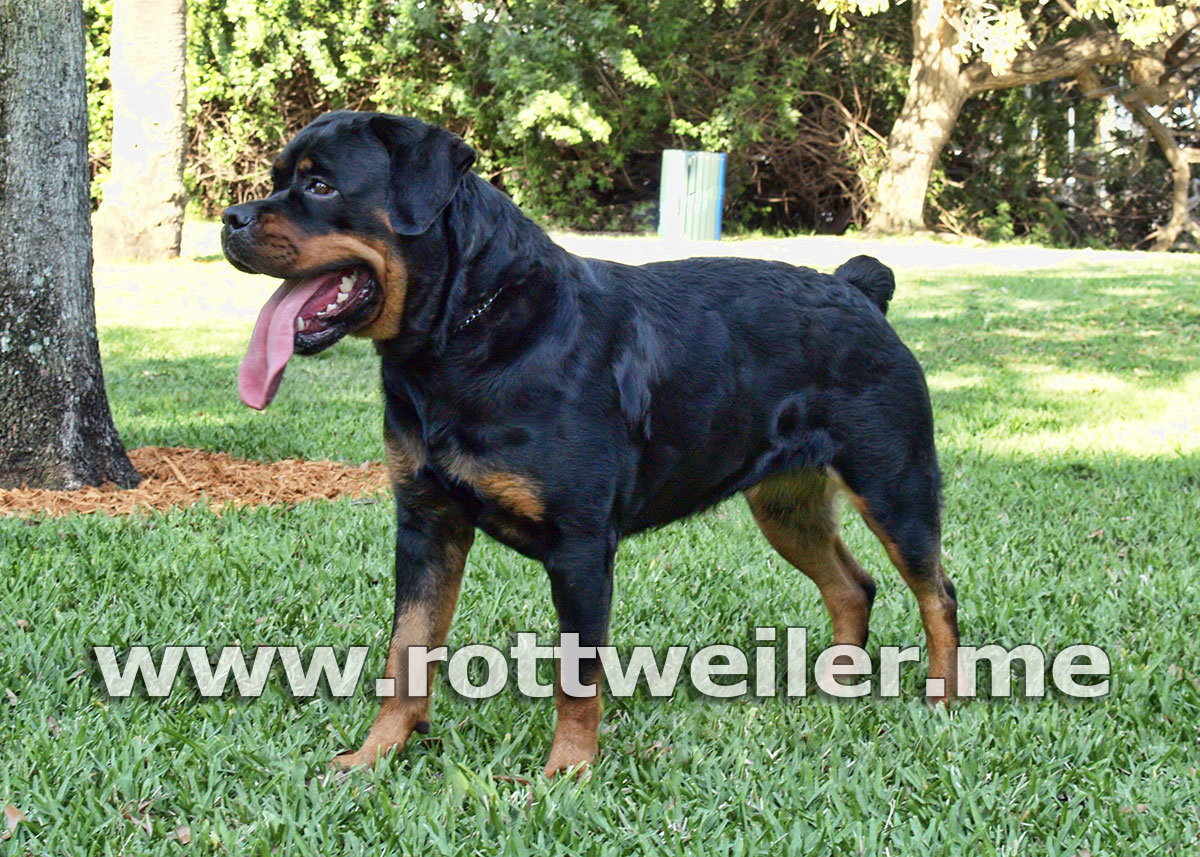 Guardian Rottweilers Magna  Magna is a medium size female at 85lb lean weight and 23″ tall at the withers. She loves to go everywhere with us, is well socialized and outgoing in public, but alerts when strangers approach her home. Magna is very affectionate, always looking for a hug, and nothing dampens her spirit.